Intentional management is a methodology whereby management consistently guides their organization to achieve better outcomes by effectively planning and executing their business strategy. A firm's strategic plan aligns the organization to strive towards its vision and execute its mission, giving the business a clear and concise path to follow. Our performance management system is designed to ensure an organization successfully executes its strategic plan and the lynchpin between the strategic plan and the outcomes that are envisioned by the organization's leaders.
What is Performance Management?
Performance management is a management system comprised of the four building blocks of business (processes, people, customers and resources), performance dashboards and a management system that incorporates both to ensure the organization's strategy becomes a reality. The building blocks are the foundational elements of every business and are used to segment initiatives and S.M.A.R.T. goals according to the building block that it strengthens. Performance dashboards break down the strategy to ensure the following:
Objectivity: The strategy is specific, measurable and time based

Feasibility: The strategic plan creates attainable and cost-effective initiatives.
Consistency: The organization integrates the strategy into its management processes.
Alignment: All facets of the organization coordinate to achieve common goals.
Incentives: The organization provides incentives for reaching its goals.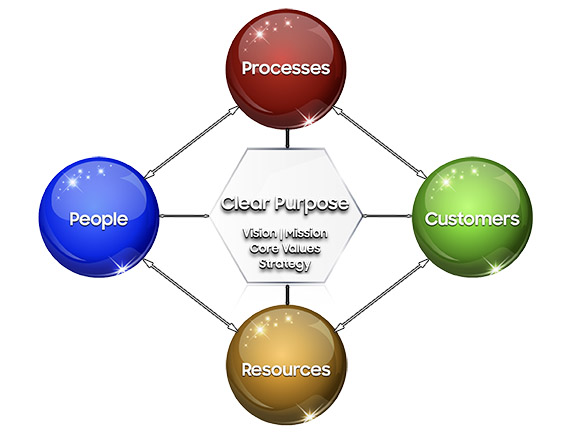 The management system cements communication, teamwork, alignment and accountability throughout the organization to safeguard against strategic failure .
Now, the first step in our performance management system is Taking Action. There an organization must enact a communication plan, deploy their Eagle Team, organize their staff, prioritize their initiatives, and create milestones to successfully push forward the strategic plan. Second, the organization must Constantly Assess its performance by conducting monthly staff meetings utilizing performance dashboards, monitoring progress, reporting up and down the organization, removing obstacles, producing short-term victories, celebrating successes and solidifying the new culture. Finally, organizations must Consistently Adjust to new information by validating adapting initiatives when necessary and modifying goals, overcoming persistent difficulties and review annually.
At its core, a performance management system is a methodical way of implementing and continuously modifying your firm's strategy to ensure positive outcomes. It is not enough for the organization's management team to simply hire a consulting firm to assist them in designing the strategy. Leaders also must apply the strategy to assure its success. Otherwise, their efforts will be a waste of time and money. How do you implement your strategic plan? Let us know down below.
According to recent studies strategies fail; because 60% of organizations don't link strategy to the budgeting process, 75% do not link employee incentives to the strategy, 86% of business owners and managers spend less than one hour per month discussing strategy while 95% of the typical workforce does not understand their business' strategy due in part to lack of incentives and discussion within the workplace. Additionally, 66% of corporate strategies are never implemented, 70% to 90% of organizations fail to realize the success they intended and 63% of financial objectives envisioned by the company are never obtained (Kabeyi, Researchgate).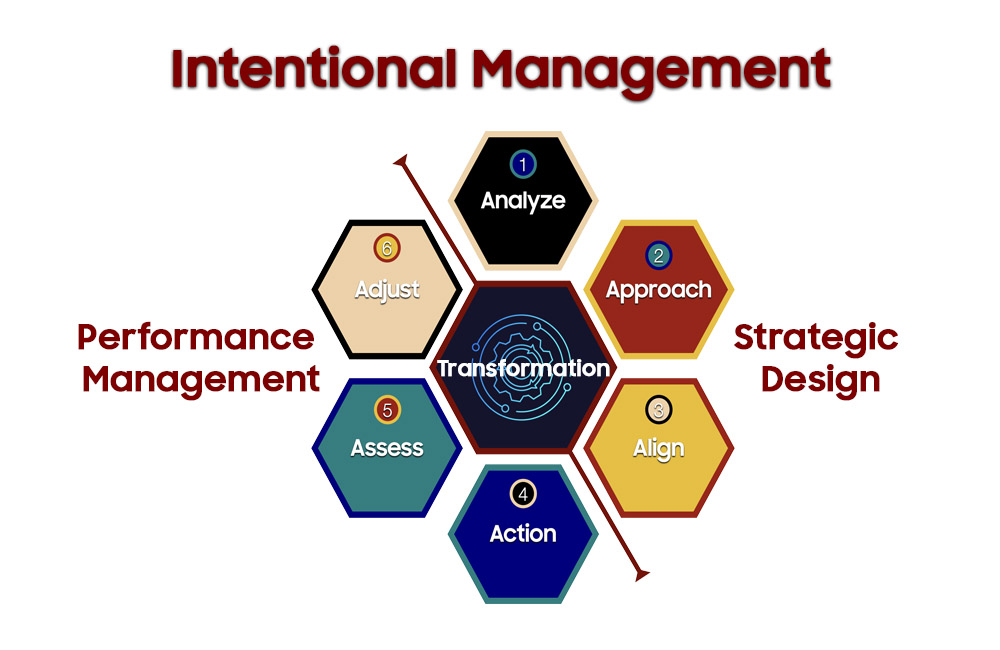 Moving your organization beyond strategic design to performance management is a matter of organizational discipline. When organizations neglect using performance management it results in detrimental side effects, from missed business opportunities to lack of business continuity. So, why do so many organizations fail to utilize a performance management system? It is because either they don't know or their leaders lack the discipline to guide their organizations to a new destination. If the recent pandemic showed us anything, it's that businesses need to have the ability to adapt and innovate quickly, highlighting the growing need for consistent policies surrounding performance management.
What you should you do about it?
The first thing you should do is make sure you have an effective system to implement the strategy throughout your organization. Having a strong strategy is great, but effective and efficient implementation is the key difference between failure and success. To many business owners who are just learning about the importance of a strategy and performance management system putting initiatives, procedures and metrics in place may seem like a daunting task. This is where a qualified consulting firm like Sabacon Consulting comes in.