One of the most commonly asked questions I get as a Management Consultant is, 'What can I do to add value to my business?"  Unfortunately, there is no simple answer.  Depending on how the business was set up, how it is managed, and what the business goals and mission are – there are multitudes of strategies that could be implemented that will add value to your business.  One of the core reasons an organization should work with a Management Consultant is to learn how to add value to a business.  Here are three common areas organizations focus on to add value.
Products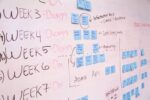 A Management Consultant will take time to understand what your product, or service, is that you are selling.
Once understanding the product and company goals, a Management Consultant will offer advice in how to improve the quality of your product.  This means learning how to differentiate yourself and your business product from your competitors. This means you product must be perceived as superior and offered in a way that is more convenient than your competitors.  When your products are better, your business holds increased value.
Customer Service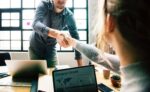 Another strategy to add value to your company is to improve the service in which your company provides customer service. People, or our customers, are inherently emotional.  Customers are influenced by friendly and helpful customer service representatives.  In a market where products are the same, the organization that offers a better customer service experience to their customers will win more customers over.  Creating a better customer experience is another way a Management Consultant can create competitive advantage, and add value, to any sized business.
Processes
A third strategy for adding value to a business is by improving the functional processes of an organization.  From manufacturing, selling, or providing customer service, businesses that have fluid, well-developed, and rational processes to get a product to a point-of-sale into the customer's reach.  When there are clear processes behind an organization, the more efficient and productive organizational constituents' cane be, which ultimately will add value to your company.
A Clear Solution
There is not one simple path to adding value to your company.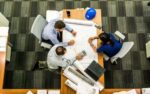 All organizations are complex, with layers of
people, processes and goals that must be answered to.  A Management Consultant can look at each variable and break down the business into pieces of a puzzle that can be solved for.  When you are ready to explore ways in which you can add value to your unique business, reach out to our team at Sabacon Consulting for your business analysis.